---
Marke Menke
Theology , Practical Ministry , Biblical Studies
Mark Menke joined the full-time faculty of the Center for Biblical Leadership (CBL) at the Church of God of Prophecy International Offices June 1, 2007. Bishop Menke currently teaches pastoral leadership, theology and church life classes in the CBL School of Practical and Advanced Studies (SOPAS), and helps provide logistical support for the many schools CBL conducts around the world. He also has assisted as an instructor with the Gordon-Conwell/Church of God of Prophecy Consortium.
Bishop Menke was converted during a revival at a Baptist church in Ohio in 1978. He joined the Church of God of Prophecy in 1981 and entered full-time pastoral ministry in 1986. He has served as pastor to five different COGOP congregations in Ohio and Georgia; and in those same states, served as an auxiliary director, and state director of leadership development. Bishop Menke has served on various state and international committees, currently serving on the Global Missions Committee at the International Offices. His wife, Jenny, has worked alongside him throughout their ministry years.
After earning a Bachelor of Arts degree from The Ohio State University in 1978, Menke worked as a newspaper photographer for seven years. Since entering the ministry, he has earned the Master of Arts degree in Biblical Studies from Ashland (Ohio) Theological Seminary, and is currently enrolled in the Doctor of Ministry program at Gordon-Conwell Theological Seminary.
Mark was born and raised in Ohio. He, along with his wife Jenny, and their two daughters, Emily and Heidi, live in Cleveland, Tennessee.
Recent Posts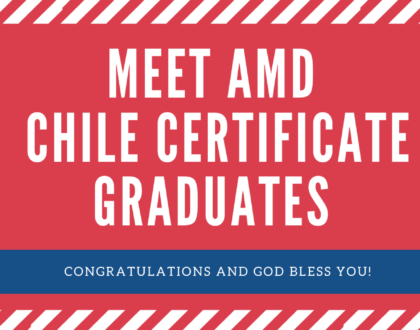 November 10, 2020