---
2021 Graduates of Pentecostal Theological Seminary and Gordon-Conwell Theological Seminary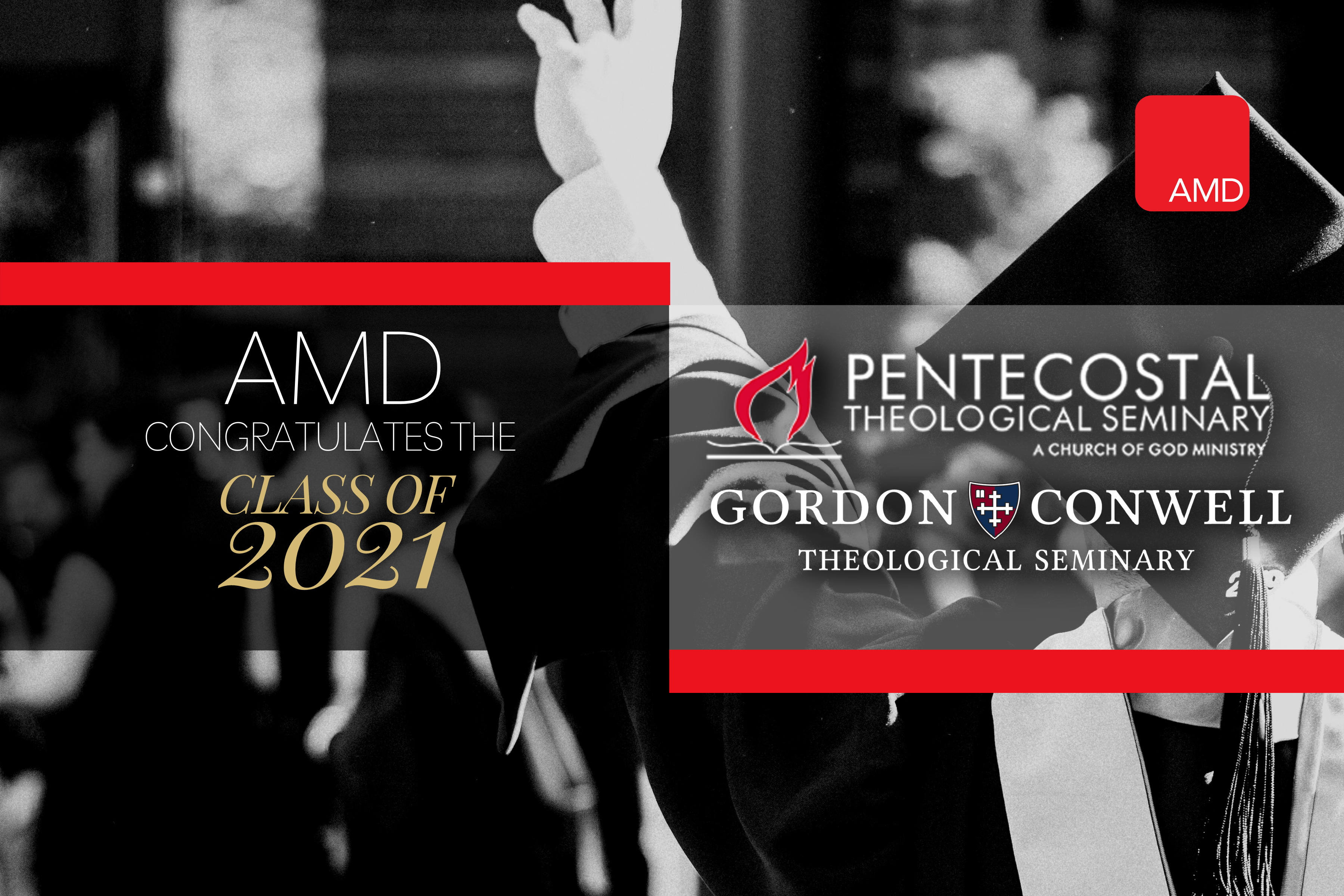 AMD would like to congratulate all the 2021 graduates from Pentecostal Theological Seminary and Gordon-Conwell Theological Seminary. The list of 53 graduates below is composed of COGOP students from around the world representing North America, Central America, South America, the Caribbean- specifically the Bahamas and Jamaica, Africa, and Europe.
Kathy Creasy, Executive Director of Leadership Development and Discipleship and Dr. Michael Hernandez, Director of Accredited Ministry Development were proud to attend the Gordon-Conwell Theological Seminary and Pentecostal Theological Seminary commencement exercises in support of COGOP graduates. AMD makes theology and ministry-based higher education accessible to all of its members. We are proud of our global members for taking advantage of our programs and applying themselves towards achieving this goal. To God be the glory! 
AMD would also like to recognize the lives of Bishop John Newson and Minister James O. Johnson. We are saddened by their sudden passing but elated that they have won the race. Gordon-Conwell Theological Seminary has posthumously granted them the Master of Arts degree.
Congratulations to all of our graduates!
Doctor of Ministry
George Thompson
Master of Arts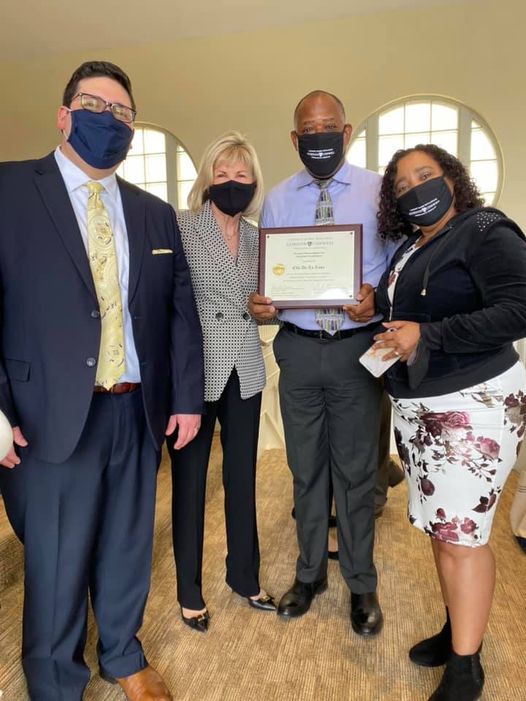 Wilson Baca Espino
Alecia Bailey
Joel Banegas Palma
Rhema Barnes
Hector Cabral
Carlos Calderon
Percy Calixto
Christina Clemons
Iolyn Coleman
Leslie Dean Curtis
Jeffery Davis
Ebli de la Rosa
Jhones Edwards
Noemi  Espinoza de la Rosa
Willy Estrada Barba
Telnave Felix
Verdele Felix
Danilo Feliz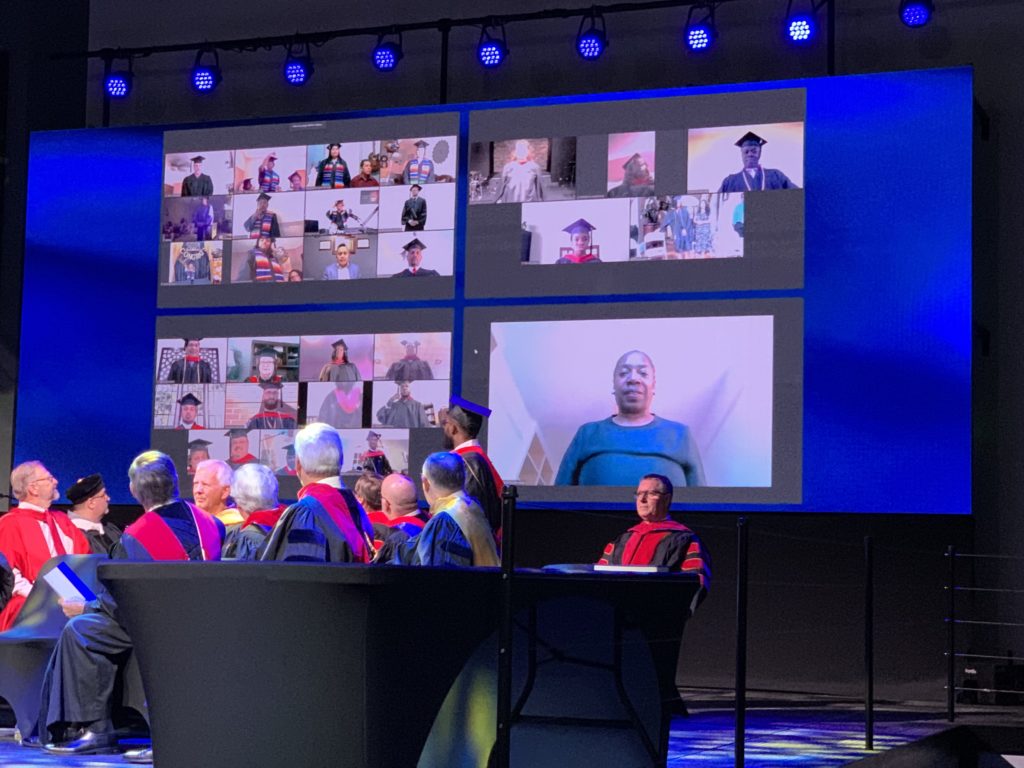 Sharon Ferguson
Cesarina Flores
Sophia Francis-Pringle
Jose Antonio Gómez
Senon Gonzalez
Lloyd Anthony Gordon
Camille Heron
Vinnette Heron
Albert Houslin
Valencia Johnson
James O. Johnson♰
Paulalee Martinw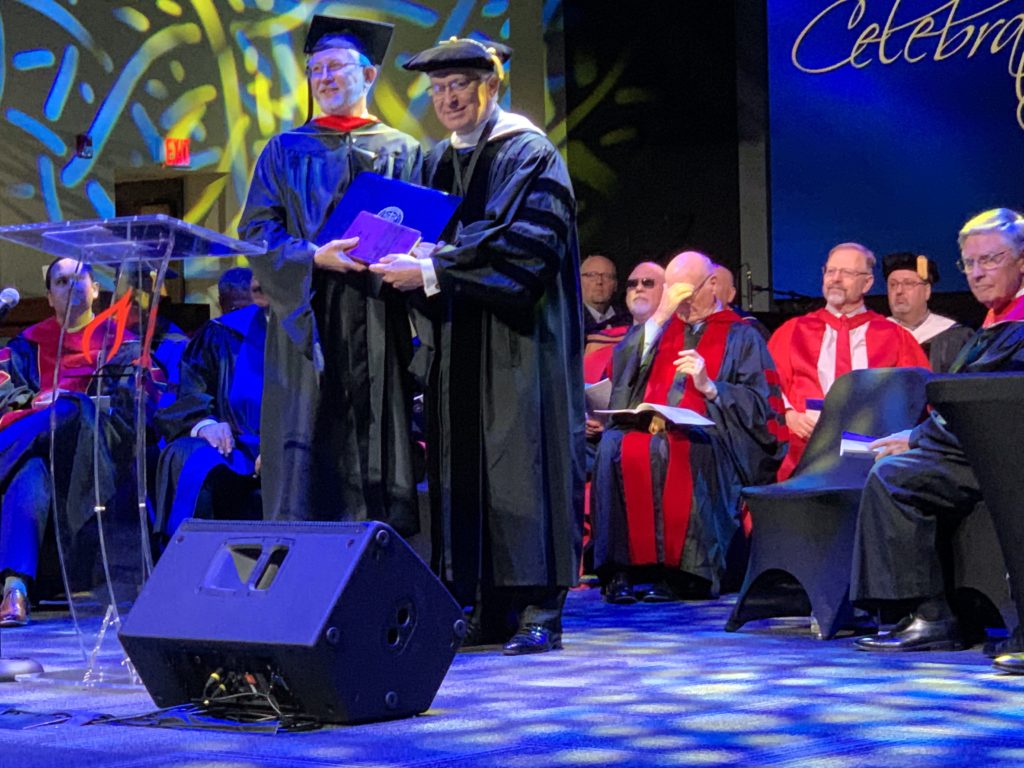 Ann-Marie McDowell-Roman
Ilean Mears
Errol Millwood
Anthony Myrie
Eugenie Myrie-Brown
John Newson♰
Jean Calvin Nguene III
Jonathan Olavarria
Pedro Pablo Suarez
Genni Pupo Cutino
David Ramon Ceballos
Carmen Ida Rivera
Jose Romero Diaz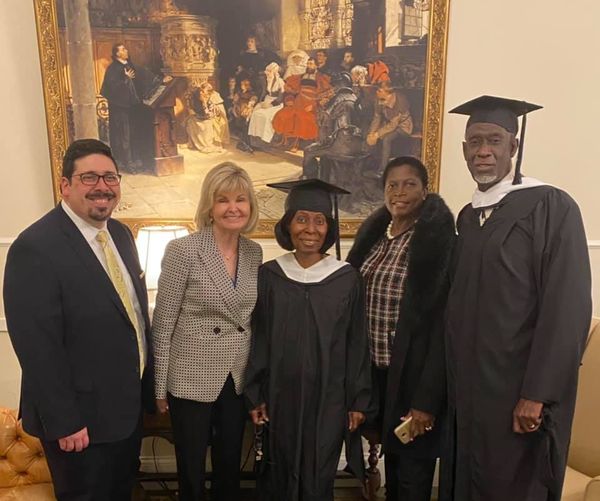 Tovia Rowe Batson
Jenny C. Sierra-Turner
Joan M. Skyers
Daniel Bruno Torres
Ernesto Velasco
Susan Virgo
Paulette Walker
Clarence Williams
Certificate Program
Benjamin Winford
Recommended Posts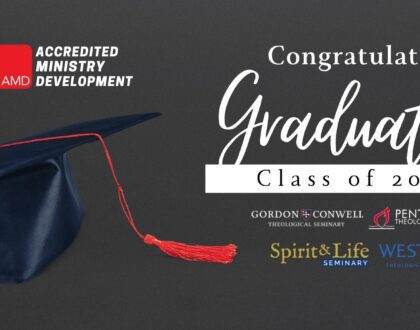 June 10, 2022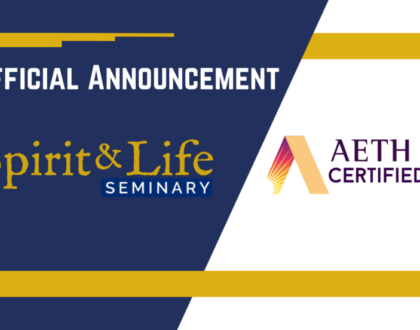 April 22, 2022