---
Spirit and Life Seminary Announcement- Authorized by THEC
D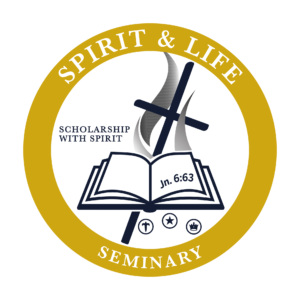 r. Michael A. Hernandez, director of Accredited Ministry Development for the Church of God of Prophecy, announced today that the Tennessee Higher Education Commission (THEC) has authorized an institution of post-secondary theological education, Spirit and Life Seminary.
The Church of God of Prophecy, a Wesleyan-Pentecostal movement, has valued education since its inception and has always promoted and provided some level of educational opportunity to its global constituency. Such opportunities have included Bible Training School and Bible Training Camp which evolved into Bible Training Institute. Also prominent in Church of God of Prophecy (COGOP) educational history are Tomlinson Memorial School, Tomlinson College, World Harvest Institute, and the Center for Biblical Leadership.  The Accredited Ministry Development (AMD) initiative was birthed from these predecessor educational opportunities.
In recent years, AMD has partnered with other institutions of higher learning to provide accredited theological education for its members. In 2016, AMD Director Bishop Shaun McKinley was tasked by then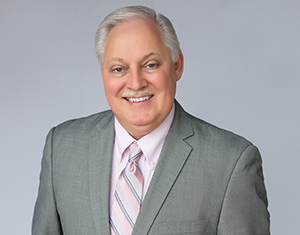 executive director of Leadership Development and Discipleship, Dr. Brian Sutton, with developing a certificate program in partnership with Pentecostal Theological Seminary in Cleveland, Tennessee. With this arrangement, AMD was responsible for marketing, admissions, and registration with the goal of utilizing an all-COGOP faculty. In August 2017, AMD began regular certificate program courses using Church of God of Prophecy instructors. In October 2017, Dr. Michael Plumley was hired to examine the requirements of THEC authorization due to his rich background in accreditation after more than forty years as an educator.
Dr. Michael Plumley

In September 2018, the newly appointed director of AMD, Dr. Michael Hernandez, was tasked with beginning the process of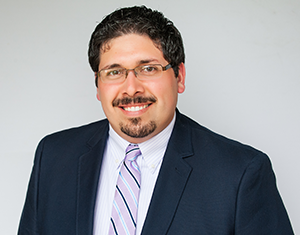 applying to THEC for authorization by the current executive director of Leadership Development and Discipleship, Reverend Kathryn Creasy. Dr. Hernandez worked with Dr. Plumley to meet all the requirements of THEC authorization. In addition to Rev. Creasy, instrumental in the process have been General Overseer Bishop Sam N. Clements, the COGOP general presbyters, AMD department staff, the Communications department, IT department, and Finance and Administration department. AMD has facilitated 38 courses ranging from Pastoral Counseling to Pentecostal Spirituality and Theology.
Dr. Michael Hernandez
Spirit and Life Seminary has today received authorization to function as an institution of higher learning. Information about enrollment will be forthcoming. Dr. Hernandez says, "We aim to raise the value of higher education across our international membership. We are the beneficiaries of an incredible legacy. We must make sure it continues by way of Pentecostal education. We have members with ministerial experience as well as masters and doctoral degrees who also have the gift of teaching; it is the right time to have our own institution. It is our desire to impart our Pentecostal heritage and theology to the next generation."