---
Pentecostal Theological Seminary/COGOP Collaboration Expands To Include Fully Online Option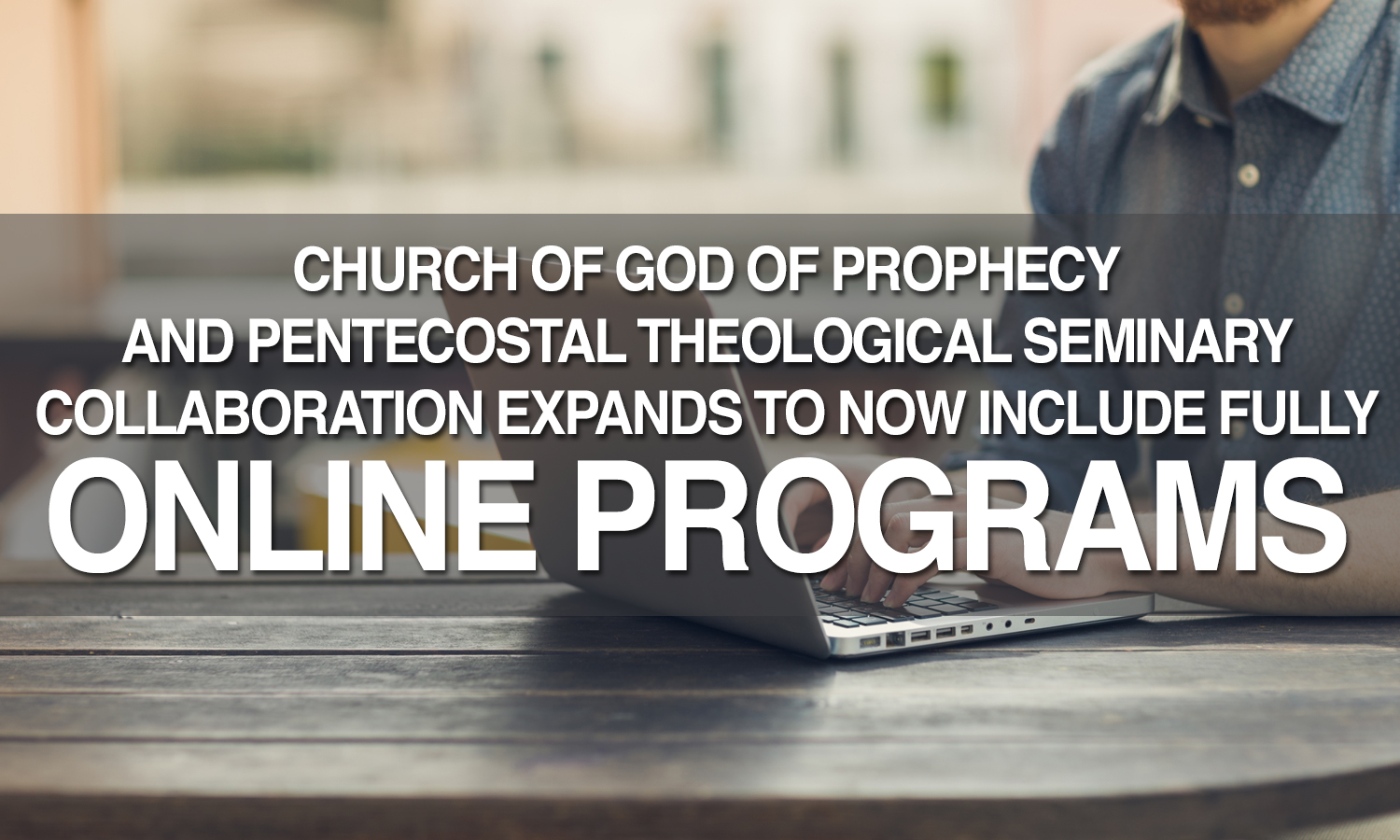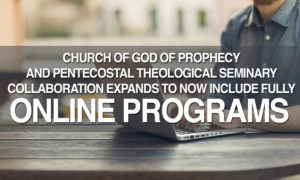 Accredited Ministry Development of the Church of God of Prophecy International Offices announced on Tuesday the expansion of their collaboration with the Pentecostal Theological Seminary to include fully online degree options for students pursuing a master's degree.
Beginning in June with the course Pentecostal Foundations, students will now be able to take courses from the comfort of their home or office while pursuing either the Master of Arts in Counseling or Master of Arts in Church Ministries degree. Courses will be offered one at a time and will be available completely online, with select courses featuring live instruction and classroom interaction via videoconferencing.
"This unique opportunity not only gives Church of God of Prophecy students access to instruction using the latest in interactive technologies, but also allows them to do so while connecting with other Church of God of Prophecy students from across the United States and around the world," said AMD Director Shaun McKinley. "We are grateful for this new development in our relationship with PTS and for their desire to truly collaborate with us in developing a program that is affordable, accessible, and holistically Pentecostal."
Through this expanded collaboration, students are eligible for Church of God of Prophecy scholarships reducing the per-course tuition over 50 percent. Additional scholarships are available to students who qualify.
The Pentecostal Theological Seminary has been approved by the Commission on Accrediting of the Association of Theological Schools (ATS), the major, national accrediting agency for more than 270 graduate seminaries in the United States and Canada, to offer the said degree programs "fully online." The Southern Association of Colleges and Schools-Commission on Colleges (SACS-COC), has also granted the seminary permission to offer them fully online.
To join the inaugural cohort in June, students must apply by May 1. To receive additional information on the online application process, the degree requirements, course calendar, and scholarship application, please visit www.cogopamd.org or by calling (423) 559-5331. You may also email us at amd@cogop.org.